Are you looking for what to eat with pork chops for dinner to ensure your family's health and taste? You do not need to think so much. You can have so many delicious and heartwarming recipes with pork chops.
Pork is the most consumed red meat though it is prohibited in some religions. However, as it is high in protein and provides many vitamins and minerals, it gives us a healthy diet.
Though pork, including pork chop, is mostly consumed meat in Eastern Asia, it is also popular in the western world.
Dishes with pork chops are very common in meals, including dinner. It takes its part as an essential food for meals, not for its excellent inclusion to a healthy diet only. It is favorable for its availability, and it offers various mind-blowing recipes with its' individual taste.
As pork chops are easy to cook, you can try recipes with pork chops on your weeknights. You can have pasta, rice, vegetables with pork chops as it goes well with all these. So the recipes with pork chops are uncountable.
What to Eat with Pork Chops for Dinner to get the Last Meal Delicious
Pork chops are used for various dishes. It is used in many recipes in various ways. Among these grilling, roasting and frying are more comfortable. However, it is not that pork chops are used only for grilling, roasting, or frying. Pork chops are used in many mouth-watering recipes. Here are some of these.
Lemon-Garlic Pork Chops
You can have your dinner with this recipe. It needs fewer ingredients and less time to be cooked. Lemon juice, pepper, cayenne pepper, paprika, garlic cloves, and salt are the combining ingredients with pork chops. You need boneless pork chops for this recipe. It is a broiling recipe.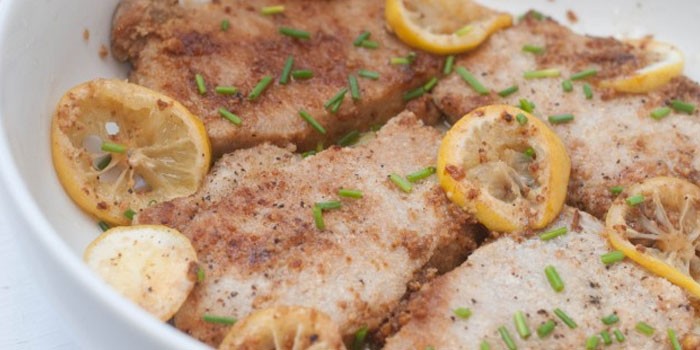 All combining ingredients are mixed and brushed over the pork. After placing in a baking tray, it is broiled for 4 to 5 minutes on each side. The juicy and flavorful recipe is really amazing. The ingredients with the pork chops work together really great. Your kids will also love it.
Oven Roasted Pork Chops
This recipe takes only 20 minutes to be roasted. You need four ingredients only for this recipe. As the recipes are prepared with pork chops, it is the main ingredient of the recipe. You also need olive oil, kosher salt, and black pepper as combining ingredients. You can use ground thyme and garlic powder as optional ingredients. It depends on your taste.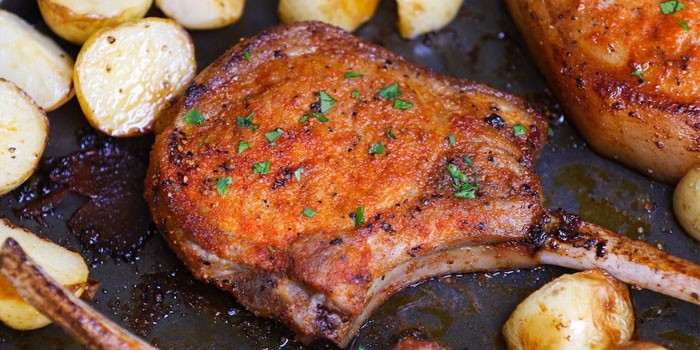 Pork is rubbed with olive oil and sprinkled all over with salt. You can use garlic powder and thyme to sprinkle if you desire. The chops are seared in a hot skillet for four to five minutes.
The skilled is transferred then to the oven, and chops are roasted for six to eight minutes. As the recipe takes less time, you can have an enjoyable weeknight with this recipe with a minimum effort.
Glazed Smoked Chops with Pears
Pears go well with pork chops. You need to spend only 30 minutes for cooking this. Boneless chops, olive oil, red wine, balsamic vinegar, honey, sweet onion, and large pears. Onion needs to be cut into thin wedges. Large pears should be cut into 1-inch wedges.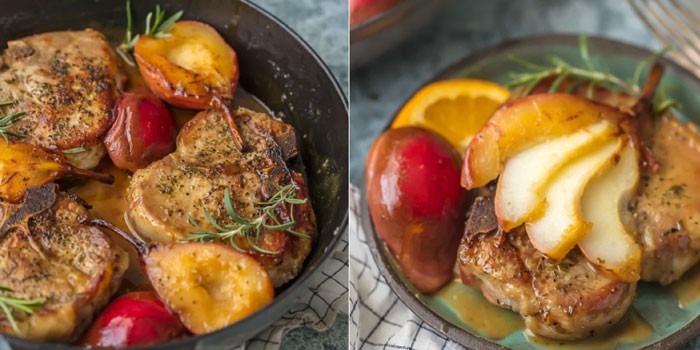 You can use reduced-sodium chicken broth in place of red wine, depending on your choice. Brown chops are browned in an ovenproof skillet over medium-high heat. Removing chops from skillet, onion is sautéed over medium-high heat for four to five minutes.
After adding honey, wine, and vinegar, the mixture is brought to a boil. When the mixture is thickened, the chops are added to the pan. Pears are placed on the top of the chops. The skillet is placed in the oven, and it is baked for 10 to 15 minutes. The pears become tender.
As the ingredients are available in your kitchen, you do not need to pay time for your groceries. Try the recipes to have amazing dinner time.
Baked Saucy Pork Chops
You can prepare the tasty recipe within 30 minutes. The ingredients of the recipe are not out of reach. All these are usually available to you. Excluding pork chops, you need butter, chopped onion, maple syrup, cider vinegar, Worcestershire sauce, chili powder, garlic powder, pepper, salt, and water.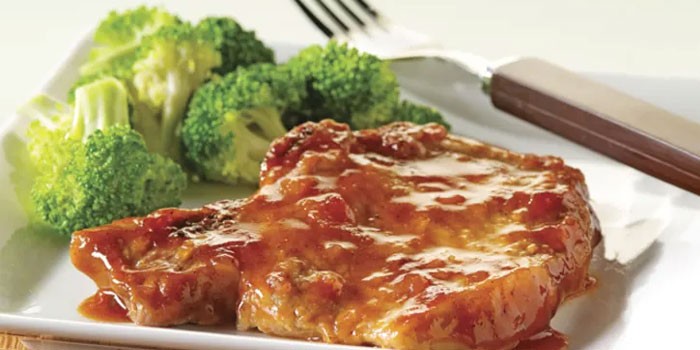 Preheating the oven at 350 degrees, Pork chops are sautéed with butter in a skillet. The chops are fried until it is turned into brown. After mixing other ingredients in a bowl, the mixture is poured over the chops, and then it is baked for 15 to 20 minutes. You need to let the chops stand before serving.
Pork Chops & Mushrooms
You can have a delicious dinner within only 25 minutes with this recipe. It is really easy to cook. Like other recipes, you need fewer ingredients for this recipe. As it is a pork chop recipe, you need boneless pork loin chops for this recipe as the main ingredient.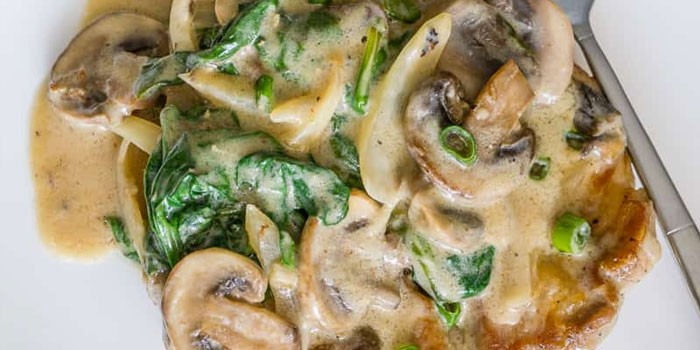 You need also sliced fresh mushrooms, butter, white pepper, salt, red wine, and dried tarragon. You can use reduced-sodium chicken broth in place of white wine. Sprinkling salt and pepper over the pork, it is cooked in a skillet with butter. It is cooked for 5 to 6 minutes.
Smoked Pork Chops
Is not it amazing that you have the chance to prepare your dinner within 10 minutes? Yes, you need only 10 minutes to cook the recipe. It is a surprisingly time-saving recipe. You need cooking smoked pork chops. The chops need to be rinsed and patted dry.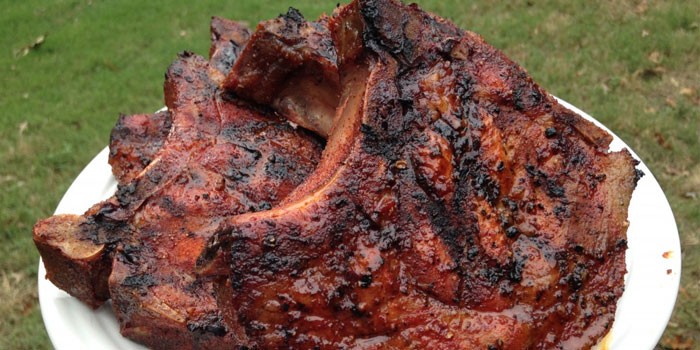 Butter is the other ingredient. You can have it with pan fry or grill. To pan-fry, you need to add butter in a skillet and make it heat. Adding the chops, you need to warm each side of the chops for 5 to 6 minutes. For grilling, you need to oil the grill grate and to heat the grill place the chops. It needs to be cooked 5 to 6 minutes per side. The dish needs to be served immediately.
Pork Chops with Honey-Balsamic Glaze
You need bone-in pork loin chops for this recipe. You need also crushed red pepper flakes, salt, pepper, olive oil vinegar, honey, chopped green onion, minced garlic clove, minced fresh rosemary, salt, pepper, and butter.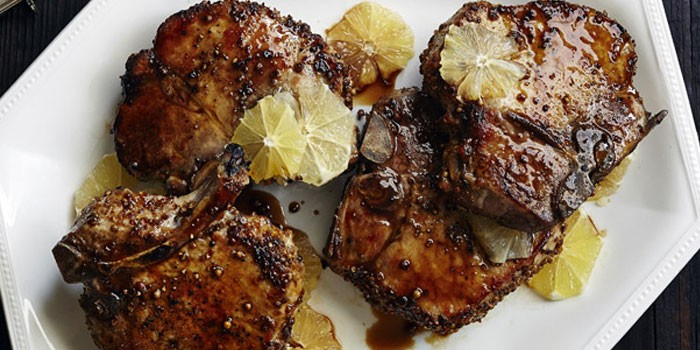 Sprinkling pepper, salt, and pepper flakes over the pork chops it is cooked in a skillet with oil. It is cooked for 6 to 7 minutes. Removing the pork chops from the skillet vinegar, honey, green onion, garlic, rosemary, salt, and pepper are mixed.
The mixture is brought to boil with medium heat. It is simmered for 7 to 8 minutes to make the sauce be thickened. As the sauce is thickened, it is removed from heat. Butter is added with sauce. It is served with pork chops. It is a really mouth-watering recipe for all. Your kids will just love it.
It is your time now to try these ones after another for your weeknight's dinner and have the experience of a satisfying dinner with your family. As these are really easy to cook and obviously time-saving, you can find more time to spend with your family after a day-long work outside.
Conclusion
As pork chops provide protein, fat, vitamins, minerals other components of nutrition, you have the chance to ensure your nutritional requirements with dinner recipes with the pork chop. You do not need to have more time to cook your dinner if you have an idea what to eat for dinner with pork chops.
---
---