You can find the reflection of the proverb "Food is the best medicine" in the Korean dinner menu. Korean people believe that only food is responsible for health and illness. Naturally, Korean set their dinner menu, focusing on their health issue.
Korean cuisine is one of the healthiest cuisines in the world. Korean cuisine has a great impact on social and political changes in Korea.
Korean people intake more carbs than fat. Korea boasts a low obesity rate of 10 percent.[1] It is believed that Korean foods as well as dinner menu and foods are the main reason.
Korean meal is enriched with grains, legumes, meat, fish and vegetables. Grain is considered as an important staple in Korean diet. Legumes are used as side dishes and condiments; adding the flavor and taste of various dishes. Korea is known for grilled meat. Beef, chicken, and pork are commonly consumed meat. Koreans use a variety of vegetables in their cooking. Fish also plays a vital role in Korean meals as well for dinner.
Foods in Korean Dinner Menu
Korean meals including Korean dinner menu food ideas, consists of cooked rice, soup, and three to five side dishes. Side dishes are known collectively as Banchan. The numbers of side dishes or banchan depend on the diners' craving. Banchan dish is usually prepared with vegetables and various condiments such as doenjang (soyabean paste), ganjang (Soy sauce), Gochujang (chili paste). Salted seafood named jeotgal is also used as an ingredient. Fish and meat are included in Korean dinner. Rice and soup are available at each meal in Korea.
Rice
You can not think a Korean dinner table without a bowl of rice. Rice is the main food of each meal, including dinner. It is the foundation of the meal. They eat short-grain, white, and sticky rice.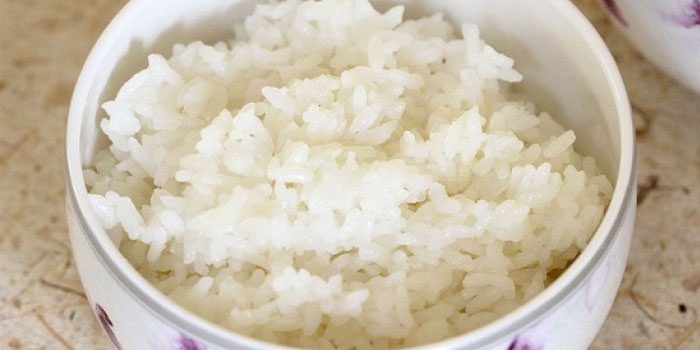 Soup / Stew
It is difficult to think Korean dinner table without stew or soup. Soup or stew are available in each Korean meal. Soup is served at the beginning of the meal. Soups are usually prepared with vegetables, meat, and fish. Doenjang jjigae and kimchi jjigae are popular stews in Korea.[2] You can have the taste of ready-made kimchi stew at your home.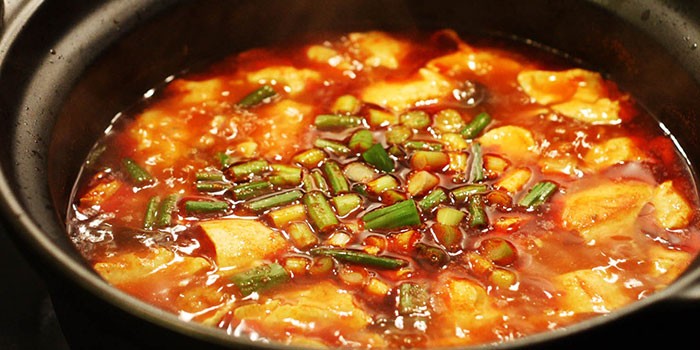 Banchan
Banchan consists of numbers of side dishes. It is served along with rice and soup. Banchan is served in small portions. You can find three to five side dishes as banchan in regular dinner in Korea. You will find more side dishes in formal meals. Here are some Banchan dishes.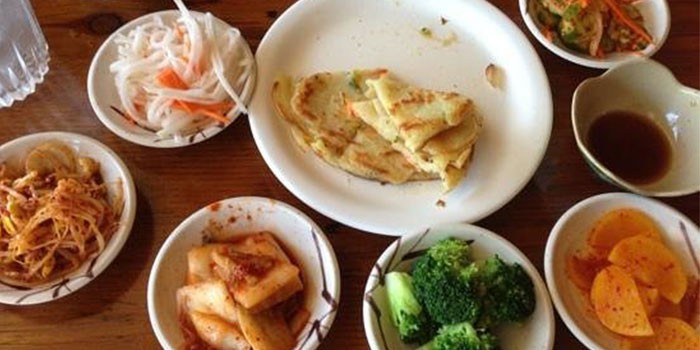 Kimchi
Standard meal is a banchan dish prepared with fermented vegetables. Napa cabbage seasoned with chili pepper and salt is almost common in Korean meals, including dinner.[3] Napa cabbage kimchi can give you different taste of vegetables. You can prepare the recipe or can try ready pack.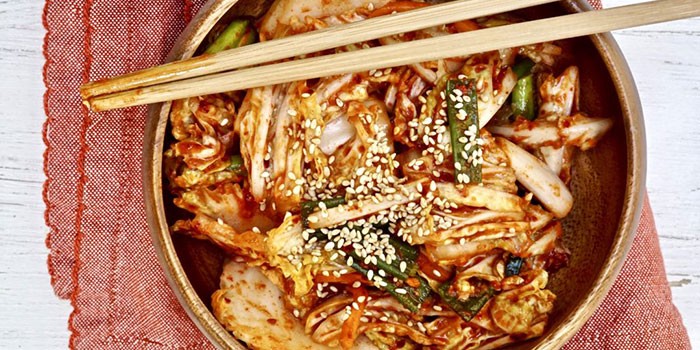 Namul
Vegetables are steamed, marinated, or stir-fried for this dish. Sesame oil, salt, vinegar, onions, soy sauce, minced garlic, dried chili peppers are used for seasoning. korean namul is a good option for nutritional requirement.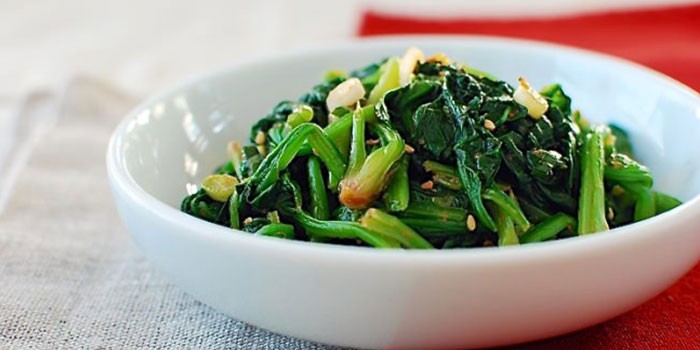 Bokkeum
The dish is stir-fried with sauce. Usually, kimchi, pork, octopus, and mushrooms are the principal ingredient of the dish.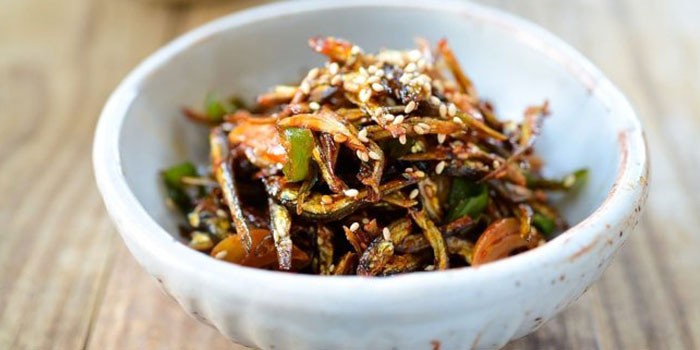 Jjim
Fish or eggs are steamed to prepare the dish.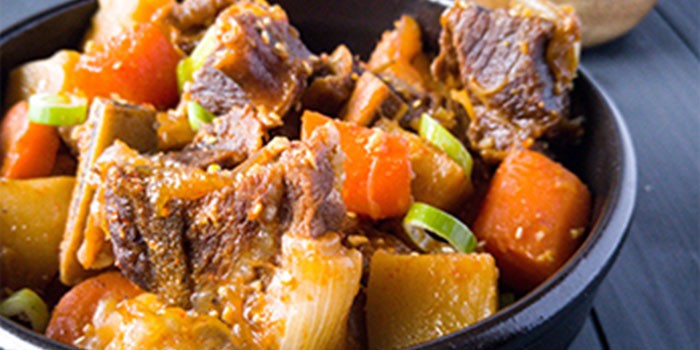 Jorim
Jorim is another banchan dish simmered in a seasoned broth. Dubu-jorim and Jang-jorim are common jorim dishes in Korea.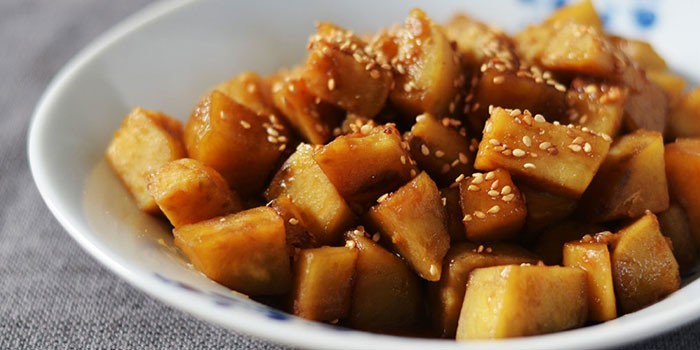 There are many other banchan dishes in Korea. These dishes are nutritious and full of flavor and taste as well.
Main Dish
The main dish is served along with other dishes in Korean dinner. In fact, there is no distinction between side dishes and main dish. The main dish is common at each meal in Korea. It is usually prepared with meat or fish. Grilled fish or meat is popular in Korea.
These foods enrich the Korean dinner menu. You can find all these items at each meal in Korea. The process of these items varies depending on diner's liking or disliking.
Traditional Dinner Menu in Korea
The Korean dinner menu is extensive. The regular dinner table is set with Banchan – various side dishes, rice, stew, and main dishes. You can find more Banchan on their occasions. As they consume huge vegetables, seafoods, including seaweed, all types of meat; their dinner menu is plentiful. You find uncountable dinner foods in Korea. Here are some of these.
Classic Korean Bibimbap
it is a rice dish. "Bibim" mean mixing various ingredients and "bap" means rice.[4] Fresh and seasoned vegetables, minced beef, fried eggs, and other ingredients are mixed with rice. Chili pepper known as gochujang , soy sauce, and doenjang (fermented soyabean paste) are added to prepare the dish. You can prepare the recipe spending 10 minutes if you use packed Korean Bibimbap ingredients.
Bulgogi
This meat dish is usually prepared with beef. Pork is used rarely. The word "bulgogi" means "fire meat." Beef is shredded first and marinated in sweet soy sauce and mixed with various condiments. If you like to prepare the recipe you can use bulogogi marinade sauce.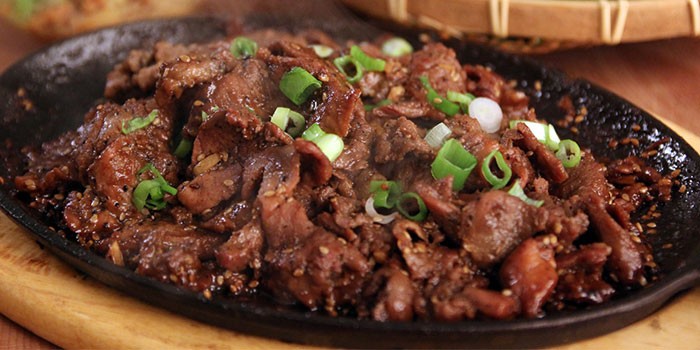 Chap Chae
The most popular noodles is made with mung bean or sweet potatoes. It is served as cold or hot and depends on diners' liking.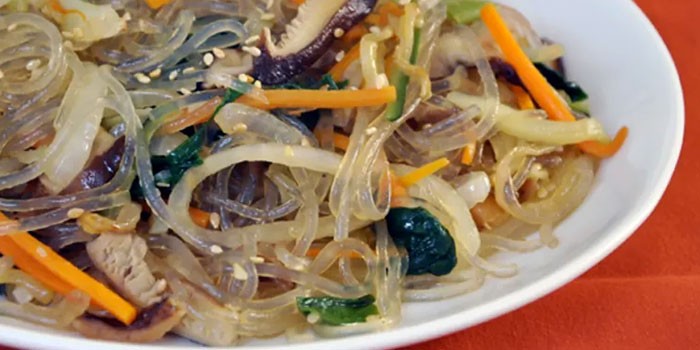 Sam Gae Tang
Chicken is the main ingredient of Sam Gae Tang soup. Korean usually consume this soup for health. It helps to fight against the heat. The ingredients ginseng and ginger, jujube, and rice are used to prepare the soup.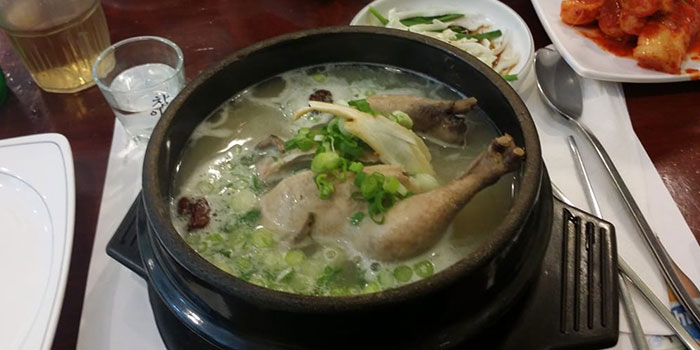 Kimchi Jijgae
The Korean stew is prepared with kimchi. Leftover or older kimchi is usually used to prepare the stew to have more flavor and taste.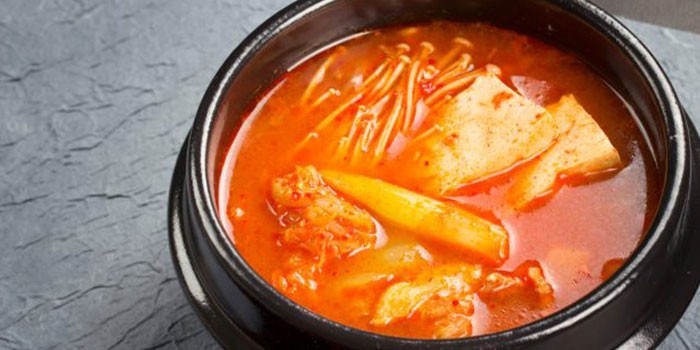 Seollangtang
This soup is prepared with ox bone, brisket, and other cuts. Ox bone is seasoned with salt, ground black pepper, red pepper, minced garlic, and chopped onions. Seasoning ingredients depend on your taste. It is easy to cook, but it needs to be simmered all day.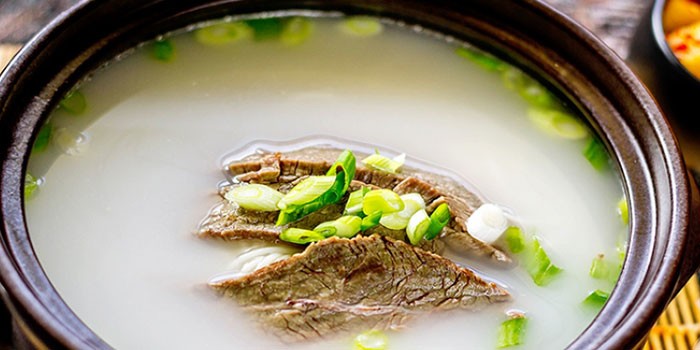 Samgyupsal Gui
It is a grilled dish. You know grilled dishes are popular in Korea. The main ingredients of the dish is pork.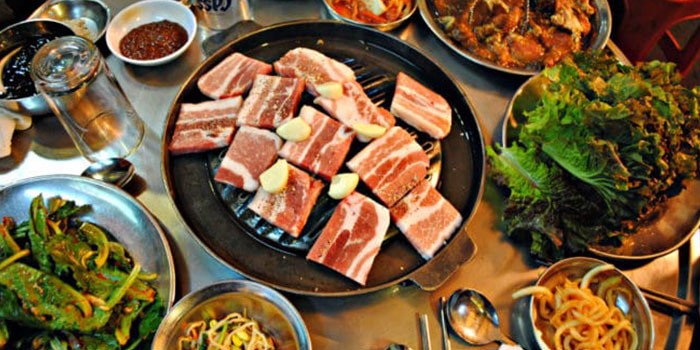 Slow Cooker Dakjjim
It is a braised chicken dish. Potatoes, carrot, and mushrooms are the other ingredients. Soy sauce, oyster sauce, wine, brown sugar, pepper, wine or mirin, and other spices are used to prepare the flavorful and tasty recipe.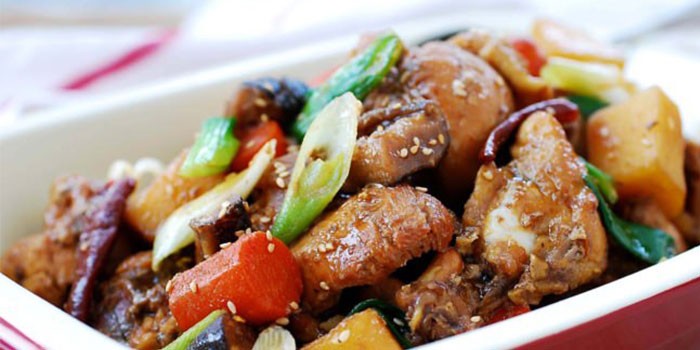 There are many more dishes available in Korean dinner menu. Only a few of these are mentioned here. You can try these to have an introduction with Korean foods. You will enjoy your dinner.
Conclusion
Korean dinner food ideas are deeply rooted with their food habit and concern about health. These reflect the traditional Korean cuisine and their culture. So, if you are interested to know about the nation you must try their foods. You will have a different taste of foods having an introduction with the country.
---
---
References: