Food is always the most important part in German culture. And typical German dinner foods are crucial in the regular life of a German.
Food of a country is associated with its culture, history, geography, cultivation. German dinner foods are not different. These foods also represent its culinary tradition, habit and culture like foods of other countries.
German appreciates hearty and well-prepared foods. The food lovers will be impressed by German cooking and their foods, including dinner foods.
Traditional German Dinner Foods
German cooking, as well as typical German dinner foods, is really delicious. These foods have a uniqueness in taste. The uniqueness of German foods lies in the selection of ingredients. Germans tend to cook with fresh and local ingredients.[1]
It is essential to know what types of food German people usually take as we are going through a detail discussion of traditional dinner foods in German.
Typical Foods in German
Potatoes and meat play a vital role in German's diet. An average person has up to 72 pounds of meat a year.[2] Germans usually take meat as pot-roasted and sausage. They often eat meat at every meal.
They also take various types of vegetables, such as carrots, cauliflower, turnips, spinach, peas, beans, and broccoli. In Germany, they use vegetables in stews and soups. They also serve vegetables as side dishes. Fermented cabbage salad known as sauerkraut is very popular in Germany.
German Diet
Adelle Davis, an American author and nutritionist, said, "breakfast like a king, lunch like a prince, dine like a pauper". Germans diet is structured following this saying.[3] Germans consider lunch as the main meal of the day and dinner as the smaller meal.
German Dinner
Albeit, dinner is the smaller meal of the day, the habit is changing. Today, people like to enjoy dinner with their family. So, in busy days, dinner time has become an opportunity for German people to have a family gathering.
In Germany dinner is known as "Abendrot". This word means literally "evening bread". It is usually taken between 6 and 7 pm.[4]
Types of Dinner Foods
German people usually have whole grain bread, cheese, deli meats, sausages, mustards and pickle at dinner. Soup or salad is served with the main meal. Young people usually take a glass of juice with the meal and the adults take wine or beer with their dinner.
German dinner foods are not only hearty; these are yummy to taste. As it is the era of globalization, people all over the world are coming to be acquainted with the German dinner foods. These are accepted by all over the world as these are simple and give you the chance to have different taste.
9 Popular German Dinner Foods
Here are some popular German dinner foods with brief recipes. You will find recipes in detail very soon.
1. Sheet-pan Kielbasa and Vegetables
Kielbasa, a type of sausage is the main ingredient of this recipe. It is an oven cooked recipe.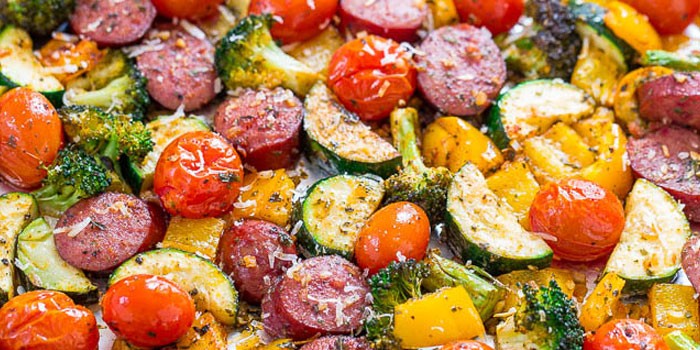 Vegetables such as small potatoes, broccoli, asparagus, Brussels sprouts, bell peppers are other ingredients. Dried rosemary, parsley, garlic powder, salt and black peppers are added to taste.
2. Bratwurst and Vegetable Soup
This soup recipe is prepared with bratwurst sausage, carrots, potatoes, tomatoes, cannellini beans and spinach.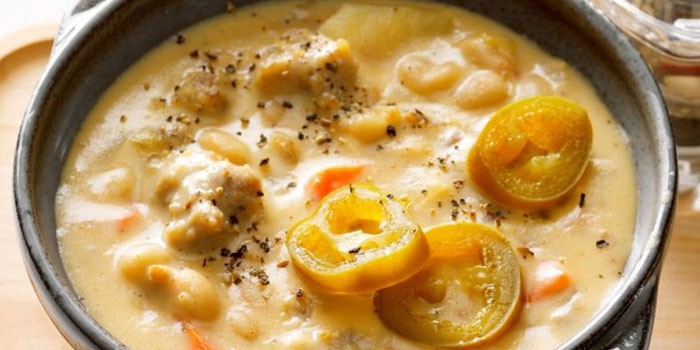 It is hearty and mouthwatering soup. If you are a soup lover, must try the soup.
3. Sauerbraten Meatballs
This recipe is prepared with ground beef. Ground beef is mixed with milk, bread crumbs. This mixture is seasoned with cloves, all spices and salt. Then, this mixture is fried in a pan shaping into balls.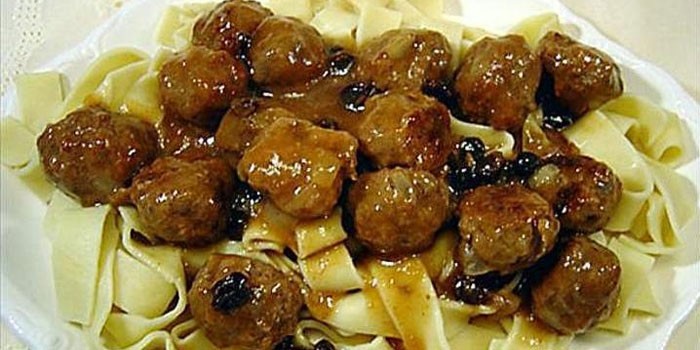 Gravy is made with all-purpose flour and water. The gravy is poured over the meatballs.
4. Sausage Scalloped Potatoes
Smoked kielbasa is the main ingredients of the recipe.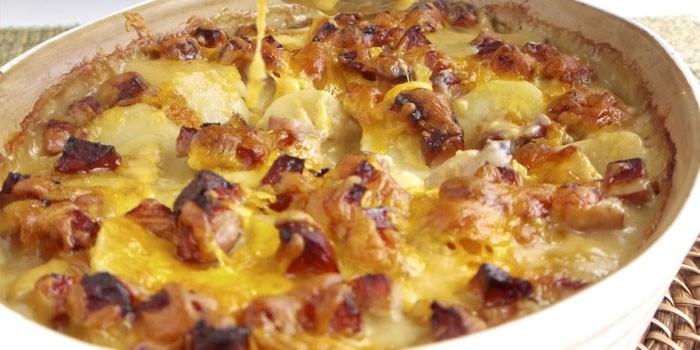 Red potato is another main ingredient. Butter, milk, all-purpose flour, chopped onions, peppers are also used to prepare the heartwarming recipe.
5. Corn Bread Stuffed Pork Chops
Combination of diced bacon strip and cornbread is really amazing.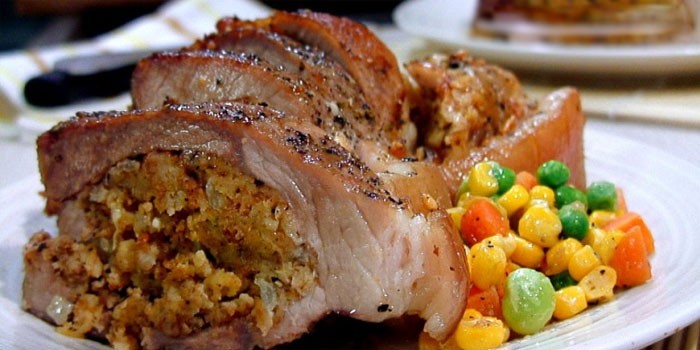 Tart apple includes a delicious taste of the recipe.
6. Cube Steak Beef Rouladen
This steak beef recipe is really easy to cook. Dill pickle, Dijon mustard and bacon are used for the recipe.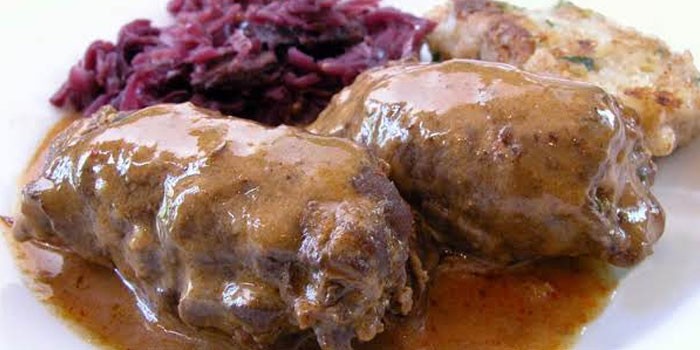 The meat is fried with butter. Few spices are used to prepare this.
7. Cabbage Kielbasa Skillet
It takes only 25 minutes to cook. Kielbasa and cabbage are the main ingredients.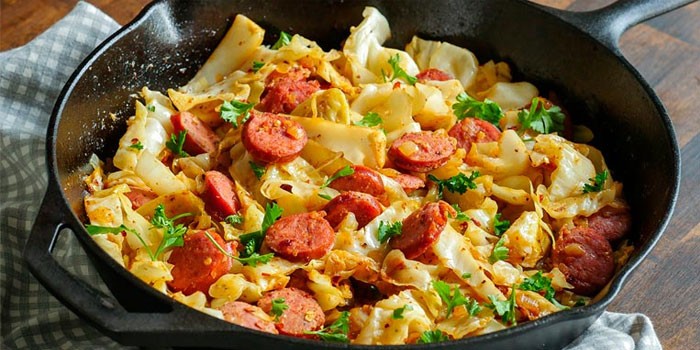 In large skillet onions and peppers are sauté first. Then, other ingredients such as coleslaw mix, chicken broth, garlic powder, including cabbage and kielbasa are sauté for 6 to 8 minutes.
8. Pressure-Cooker Sauerbraten
The well-known dish is prepared with beef steak.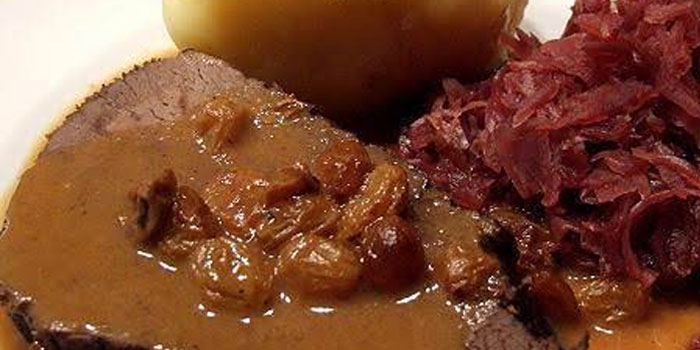 Hot cooked egg noodles, carrots. Cloves and ginger snaps are used with other ingredients.
9. Slow Cooker Pork with Sweet Sour Red Cabbage
Shredded red cabbage and pork shoulder roast are combined for the recipe. You need time to make the recipe as it takes 7-8 hours to be ready to serve. Other ingredients such as vinegar, onion, brown sugar, peeled and chopped apple are always available. So, you can try on your own.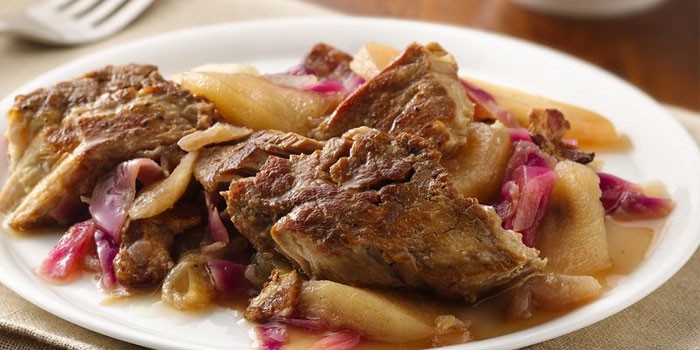 So, it is your time to have a trial with these foods. You can enjoy your dinner time with new foods with a new flavor. Hope, your dinner time will be more enjoyable with a new flavor.
Conclusion
You can have the confidence now; you have an idea about German dinner foods. If you have any German friend, do not miss the chance to surprise him/her offering real German dinner foods. I am sure that the evening will be memorable for you and your friend.
However, trying these foods, you can be familiar with various hearty dishes. Whenever you are feeling bored with your regular food habits, these foods will open a door of the new taste for you. You will not be deceived.
---
---
References: