Brazil's social customs, history, availability of food ingredients and staples have determined the Brazilian dinner foods as well as other meals. These represent both the current food habits and the history associated with the country.
Brazilians enjoy food. They love to eat. Their culinary is rich with various ingredients. Influence of various cultures enriched Brazilian cuisine. You can find many hearty Brazilian dinner dishes with heavenly taste and flavor.
Multicultural Influence on Brazilian Dinner Foods
Many nations influenced by Brazilian food habits as well as dinner foods. With the entrance of immigrants, their dining habit was changed. A significant change from ingredients to the cooking method has occurred. Nowadays, these changes are the food habits of the country.
Brazilian's Food Habits at Early Stage
At early stages, they were dependent on local produced crops, vegetables and animals. They had many plants and vegetables. Fruit and vegetables were the central part of their early diet.
Many native animals like rabbit, monkeys were available at their early diet. Seafoods were also common for them. Freshwater fishes like pirarucu, catfish and pike were also available.
Influences of Immigrants on Brazilian Foods and Culinary
Many European countries like Portugal, Italy, Spain, Germany, Poland and Switzerland contributed directly to Brazilian cuisine. They prepared many of their dishes with the local ingredient in place of their own. They used local manioc in place of potato for their dishes.[1]
They introduced leafy vegetables and wine. They introduced some new animals and plants, including dairy products. Dairy products and meat play vital role in Brazilian cuisine now. Africa and Asia also contributed to Brazilan cuisine.
Brazilian cuisine has become enriched and vast such way. It is the blending of multicultural touches and flavors.
Current Staples in Brazil
However, Brazilian's current diet is based on rice, pasta, meat like beef and pork, potatoes and other vegetables. An abundance of fruits and vegetables are produced in Brazil. Among them, cassava, yams, mango, papaya, yams are very popular.
Meals in Brazil
Brazilians are habituated with three main meals in a day. Practising of snack time between lunch and dinner is also common in Brazil.
Breakfast is named as 'Café de manha' which means morning coffee. It is usually a light meal of the day. Lunch is known as 'the almoco' is the biggest meal of the day. Dinner or 'the jantar' is the last meal of the day. It is slightly lighter than the lunch in Brazil. However, it is a wholesome meal.
The 12 Best Brazilian Foods for Dinner
Dinner plays now an important role in Brazilians' life. As people do not find time to be together at lunch time; dinner is the time for the family gathering. It is the only time for the people who work outside to be with their family and enjoy their food.
Dinner time in Brazil depends on where they are living. In the city area, people are habituated with late dinner. They usually take their dinner at 10 pm. The people in other regions are in practice of early dinner. Their dinner time is 7.00 to 8.00 pm.
As dinner is a wholesome meal, the Brazilian dinner is heavy. Brazil's daily diet, including dinner is based on starch, legume, protein and vegetables.[2] Traditional dinner in Brazil consists of rice and beans, meat, pasta, lasagna, pizza, sandwiches, soups. They also repeat the foods taken at lunch time.
These foods are available at the Brazilians' dinner table. Traditional Brazilian dinner foods are appreciated to all. Here are some dishes for you.
1. Rice and Beans
This traditional dish is very popular in Brazil. This dish is usually cooked with lard- fat from a pig or edible vegetable oil.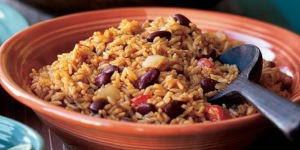 2. Feijoada
The national dish of Brazil is a stew dish. It is famous throughout the country for its hearty taste. The basic ingredient of the stew is black beans. Black beans are prepared with beef or pork. Pork sausage and salty dried meat are also added. It is usually served with white rice, collard greens, toasted manioc flour, orange slices and fried bananas.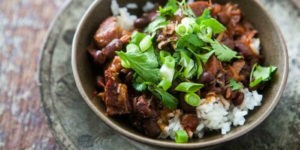 3. Moqueca
The fish stew recipe is another popular and common dish in Brazil. Seafood like salted cod fish is the main ingredient of the recipe. Coconut milk, tomatoes, coriander, onions are other ingredients of the recipe. Palm oil is used to prepare the traditional recipe.
4. Bacalhao
The dish prepared with cod fish is usually consumed as an appetizer in Brazil. The dish is baked with olives, onions, potatoes and tomatoes drizzling olive oil. White rice is served with the dish.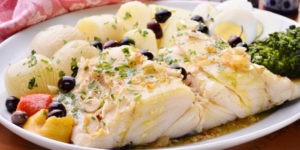 5. Risotto
The rice dish is cooked with chicken, shrimp, and seafood. The dish is served with vegetables. It is another popular dish in Brazil, especially in Southern Brazil.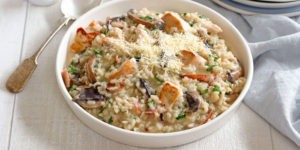 6. Mortadella Sandwich
The popular sandwich is prepared with mortadella- finely hashed or ground-heat cured pork, Italian cheese named as provolone and sourdough bread.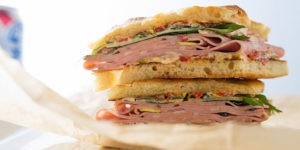 7. Pizza
Pizza is one of the most popular dishes in Brazil. Wood-fired oven is usually used to prepare it. Pizza toppings are slightly different from traditional pizza. Guava cheese, Minas Cheese, banana, cinnamon, mille chicken meat, smoked turkey breast ,chocolate are used for topping on pizza.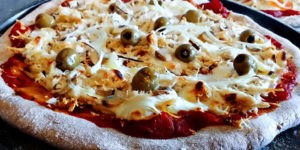 8. Angu
The Brazilian side dish is prepared with fuba-ground and dried corn. Two types of Angu is available in Brazil. The first one is "Angu Minerio". It is prepared with fuba, water and salt. The second one is; Angu biano". Meat, shrimp, vegetables, seasonings and water are mixed to prepare the second one.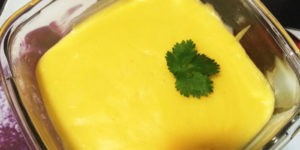 9. Quindim
This Brazilian dessert is one of the most popular desserts. Egg yolk, grated coconut butter and sugar are used for preparing the dish.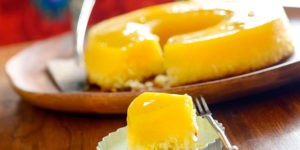 10. Bolo de rolo
The Brazilian cake is a popular dessert in Brazil. The cake is prepared with flour, eggs, butter and sugar. And the cake is wrapped with melted guava layer.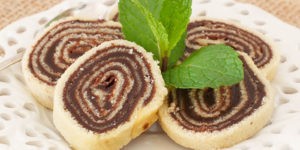 11. Maria Mole
The main ingredients of the dessert are sugar, geletine and egg white.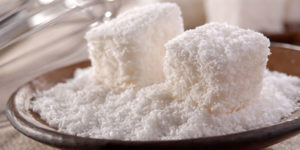 12. Manjar Branco
The dessert dish is coconut pudding. Caramel and dried plums cover the pudding.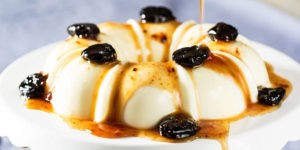 These dinner foods are appreciated all over the country. They enjoy their heartwarming dinner foods and enjoy their dinner in their way. You are welcome to try these and have amazing taste.
Conclusion
Brazilian foods for dinner are associated with the affluent history of Brazil. These foods reflect the contribution of multicultural touches on Brazil cuisine and foods.
However, albeit the multicultural influence on the Brazilian cuisine; the foods are now considered as the identity of the country. Try these to know the country and have a yummy taste at the same time.
---
---
References: