Traditional Australian foods for dinner refer to the food practices of Australians. You can find what foods or types of food does an Australian eats for dinner. These foods reflect the food habits and culture of the country as well.
Multicultural cuisine contributes a great impact on Australian Cuisine for multicultural immigrants in Australia. However, Australian foods suit all taste, and it is the uniqueness of Australian foods.
Meals in Australia
Australians take three meals a day- breakfast, lunch, and dinner. As they cannot pay much concentration at breakfast or lunch for various commitments such as job, school, outside work; they focus on dinner foods. They also take light foods as a snack.
Australians diet is based on meat, fish, pulses, and vegetables. Plenty of rice, wheat are grown throughout the country. Meat is a large part of the Australian diet. People eat a lot of red meat, especially beef.
Lamb and pork are also very popular in Australia. In fact, roast lamb rules as the national dish of Australia. Chicken and fish are crucial in Australian diet.
Foods Originated in Australia
Australia has its own food items originally belong to Australia. If you like to know the Australian food habits and history of the country you have to know the foods as these are classified as Australian foods. Let's see what the foods arebefore discussing the Australian dinner foods.
1. Witchetty Grubs
It is large, white, wood-eating larvae of several months. It is the most important insect food in the desert. It has been a staple in the diet of Aboriginal Australians. The nutty-tasting grub is really good to taste.[1]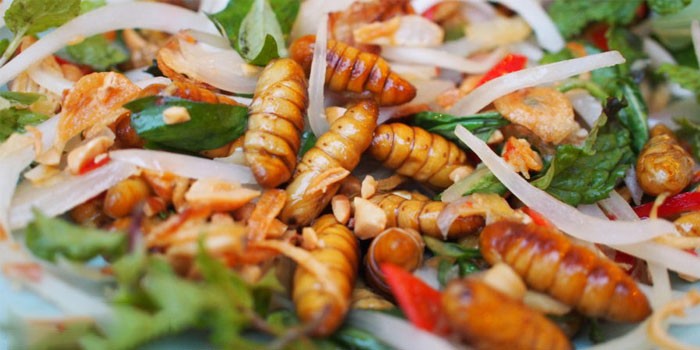 It is generally produced in Eastern Australia. You can eat the nuts as raw. These nuts are used in a variety of dishes; from lamb roast to cakes.[2]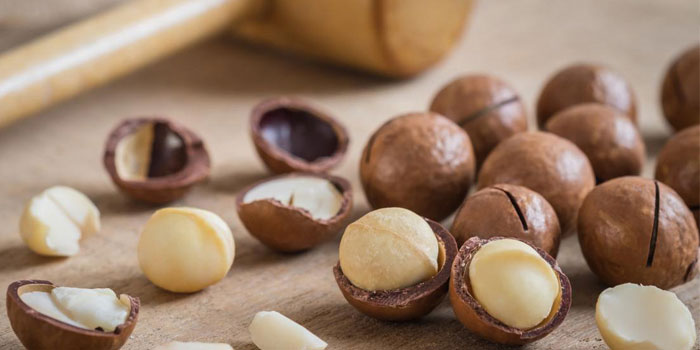 3. Crocodile
Crocodile meat is consumed by locals- though it's definitely more of delicacy and not widespread.[3]
4. Emu
It is virtually fat-free and low in cholesterol. "The Australian native animal works well when smoked and served cold or as a pizza topping."[4]
5. Kangaroo
The meat is low in fat. The taste of the Kangaroo meat is similar to the taste of game meat. You can prepare it in many ways such as steak, burgers, sausage and much more.
6. Damper
It is a traditional Australian soda bread. It is wheat flour based bread, baked in the coals of a camp fire or in a camp oven.[5]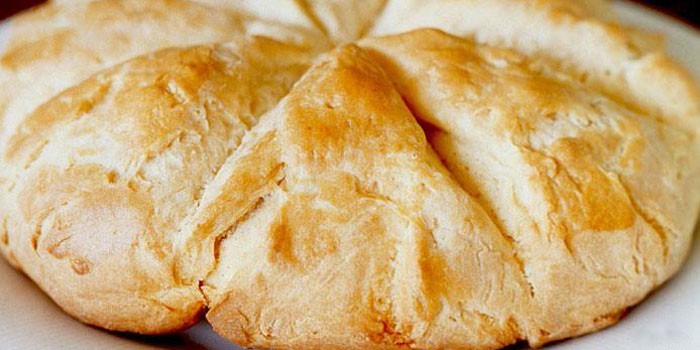 The recipe is really simple to prepare. It was the staple of road workers. It is eaten with dried or cooked meat or golden syrup.
7. Fairy Bread
It is served at kids' parties. It is a simple white bread spread with butter and covered with hundreds and thousands or sprinkles.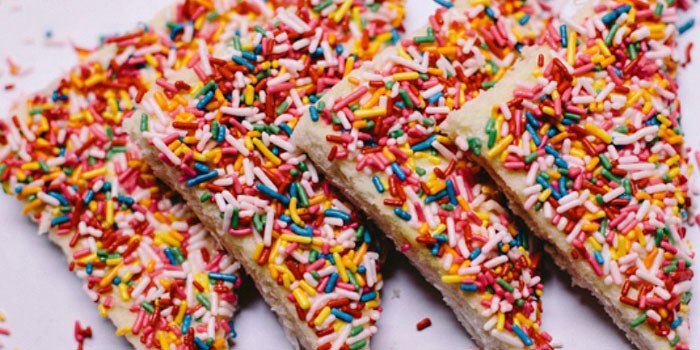 8. Anzac Biscuits
Anzac biscuit is made with rolled oats, golden syrup, and desiccated coconut. It was named after the Australian and New Zealand Army crops. The wives of the soldiers of World War I made the biscuits first and sent to their husbands as it was able to keep for a long time.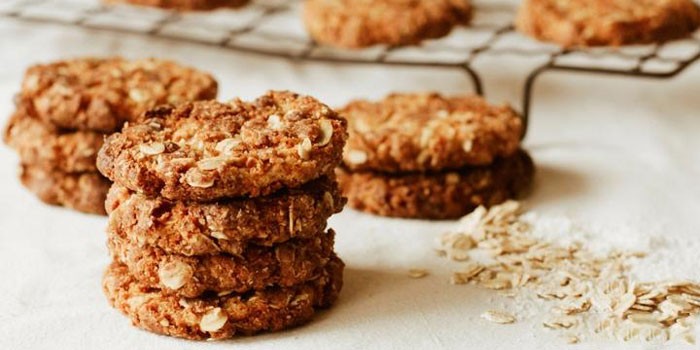 9. Vegemite
I cannot complete the food list of Australia if I do not mention the name. It is a vegetarian alternative and made from yeast extract. Australians usually eat vegemite on toast at breakfast. "Vegemite on toast is great for breakfast, lunch, or as an anytime Snacks."[6]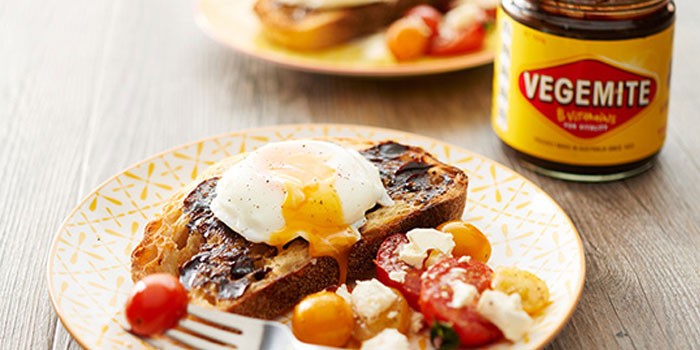 These Australian foods are originally belonging to Australia. These foods introduce a notable identity of the country to the world.
Australian Dinner
Dinner is the main meal of the day in Australia. "Dr. Huntley said: Breakfast and lunch tend to be rushed… but dinner is mum's chance to ensure the kids are at least eating one nutritionally balanced meal a day."[7]
Australians try to have quickly ready dinner. People generally eat pasta, stir fry, fish, and salad at dinner time.
As Australia is a country of multicultural immigrants, people like to have variety in dinner. Australia is renowned for 'fusion' cuisine, which brings together European cooking styles with Asian flavors.[8]
Traditional Australian Foods for Dinner
As meat, fish, vegetables, and pulses take part as the vital ingredient of dinner in Australia, the dinner dishes are generally made with these ingredients.
The traditional Australian dinner foods not only delicious to eat, but it ensures nutrition requirements. Let's see the traditional dinner foods in Australia.
1. Hamburger with Beetroot
Hamburger is a prevalent dish all over the world. The Australian has made it as own adding special ingredients. It is prepared with chopped Australian beef, fried egg, bacon, cheese, onion, tomato, beet on top, pineapple rings, ketchup, lettuce.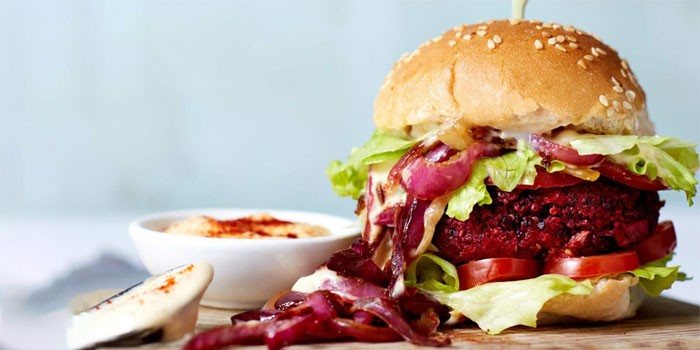 2. Chicken Parmigiana
It is a dish with breaded chicken breast topped with tomato sauce, mozzarella, and cheese. The dish was started as an eggplant dish in Italy. These are still available for vegetarians.[9]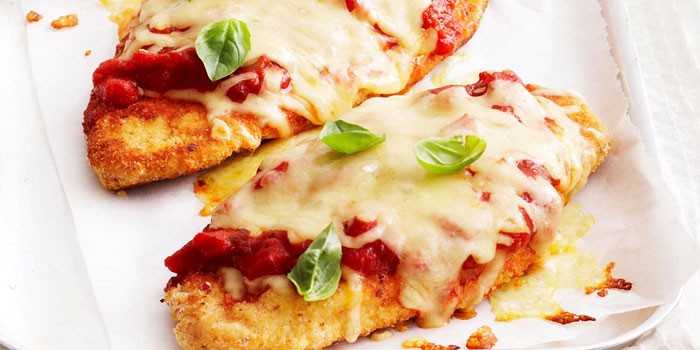 3. Barbequed Snags
These Australian sausages are usually with beef, pork, garlic, and onion. This dish is a staple of almost Australian barbeque party. It is accompanied with mashed potatoes, grilled onion, tomato sauce, barbeque sauce, salads, chutney, and loaves of artisanal bread on the side.[10]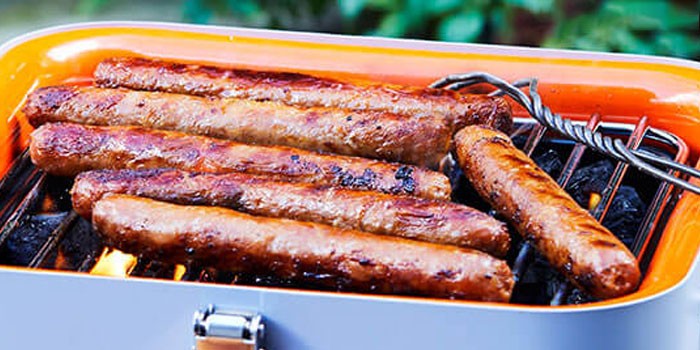 4. Meat Pies
The Australian meat pie is hand-sized meat pie. It contains minced or dried meat and gravy. Sometimes, onion, mushroom, and cheese are added.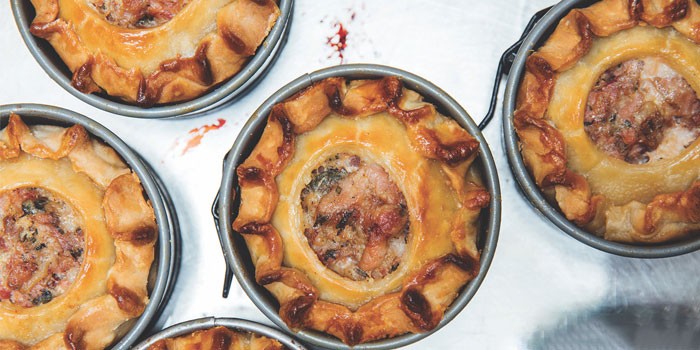 5. Barramundi
Barramundi gets its name from the Aboriginal language meaning "large-scaled river fish" Fish steak with Barramundi is another common lovable dinner recipe in Australia.[11]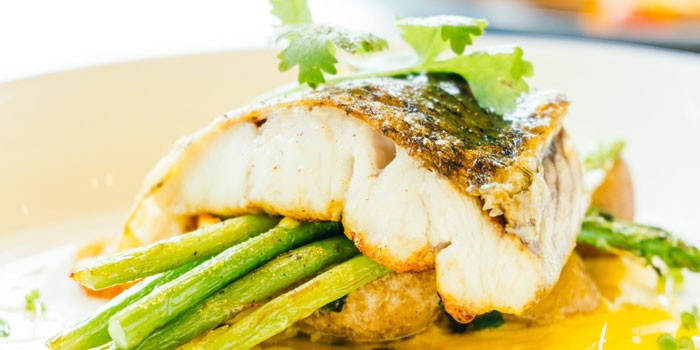 6. Lamb Leg Roast
Lamb leg roast is another common and favorite dish in Australia though it is usually prepared for Sunday lunch. You can find it on the dinner menu also. The garlic, rosemary and olive oil make the roast delicious.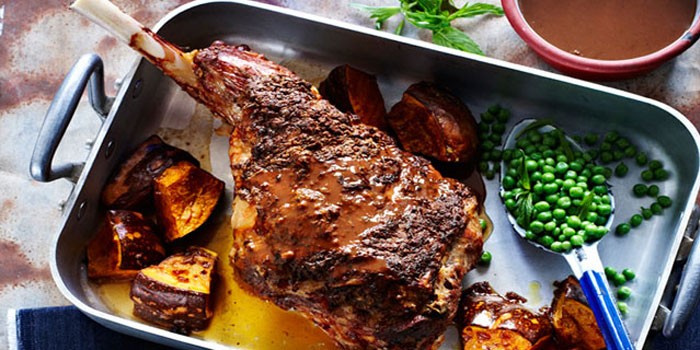 7. Prawn Cocktail
It is one of the typical food of Australia. It is a traditional seafood starter, prepared with peeled prawns, lettuce leaves, English sauce, and lemon juice.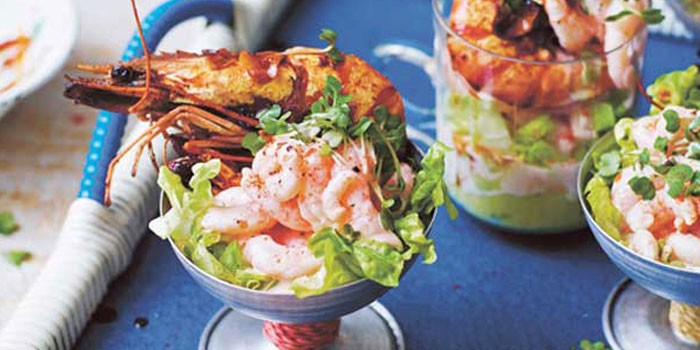 8. Grilled Kangaroo
Grilled Kangaroo is another iconic dinner foods in Australia. "It is a protected animal, but there is a percentage of meat from this Australian national animal that is sold as a result of population control programs." Its taste is similar to game meat, and very tender.[12]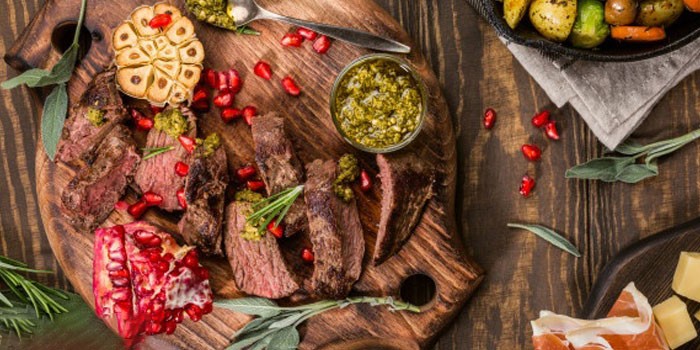 9. Green Chicken Curry Pie
Australians love Thai food. It makes a great alternate of usual meat pie. It is made with chicken and various vegetables like potato, green beans, coriander. Egg, coconut milk, and curry paste are other ingredients.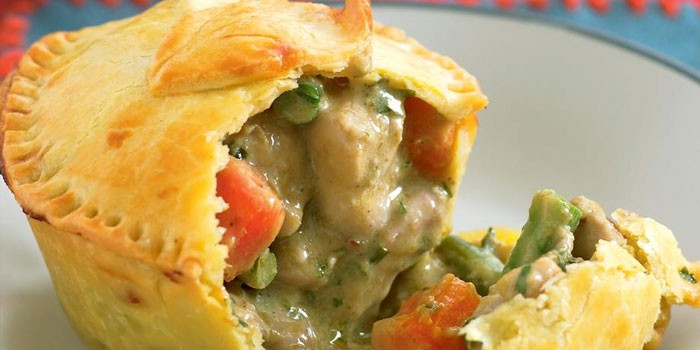 10. Pea and Ham Soup
The hearty soup is ham hock, carrot, onion, celery, peas and bay leaf. It's really simple to cook.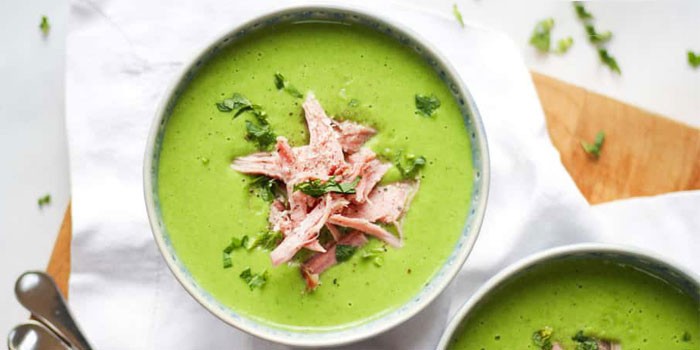 11. Chicken and Corn Soup
Australian loves this Chinese recipe.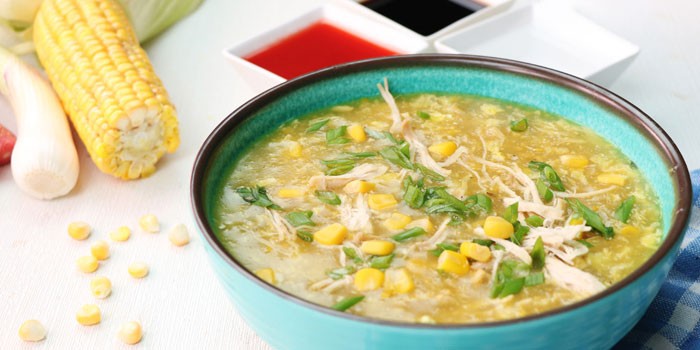 12. Lamb Shanks and Eggplant Stew
The favorite recipe is made with lamb, eggplant, pasata, onion, garlic, beef stock, and celery.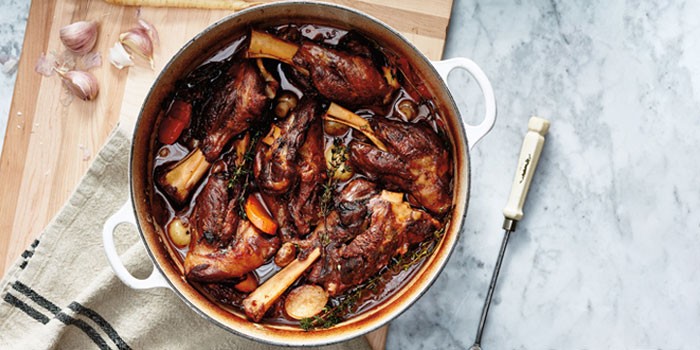 13. Apricot Chicken with Creamy Rice
The main ingredients of the mouthwatering recipe are chicken and rice. Brown onion, ginger, celery, French onion soup mix, apricot nectar are needed to prepare the perfect dinner recipe.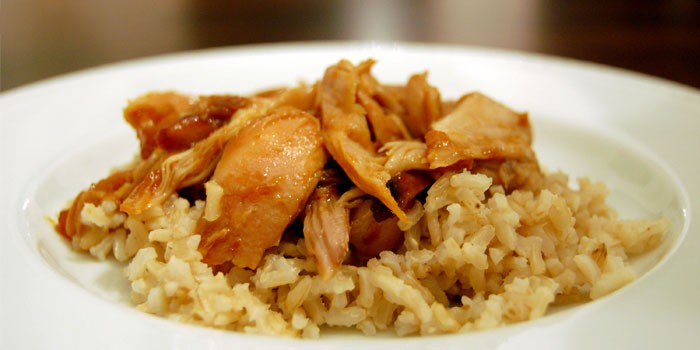 These Australian dinner foods are really enjoyable and bring a different taste to the food lovers. If you have a plan to come to Australia or like to know their food culture, try these to be introduced with these delicious foods.
Conclusion
I think you should try the traditional Australian dinner foods as you can discover new favorite food. So, do not make it late to try as you can say to your friends, you are now familiar with Australian dinner foods.
---
---
References: