Traditional Canadian food list for dinner is a crucial part of the culture of Canada. It expresses the cultural identity of the country same as other countries.
Like traditional dinner foods in UK and USA Canadian foods for dinner are celebrated not only in Canada, these are celebrated many other countries.
Canadian Diet
Canadians eat largely western diet. The diet is focused on processed grain, dairy products, farm grown beef and chicken, certain cooked vegetables and fruits.[1]
Dinner in Canada
Dinner is the largest meal in Canada. They look forward to enjoy their dinner after a long day of labor.
Canadians tend to have a lot of different things for dinner. These dishes are prepared with usually the staple foods in Canada. So let's see what the staple foods are in Canada.
Canadian Food List: Staple Foods
Cheese
Thousand types of cheeses are produced in Canada. Among these cheddar, French cheeses are popular.
Corn
Corn is one of the staple foods of the North American diet. Canadians eat corn on the cob directly or serve the kernel as a side dish.[2]
Beef
Beef is one of the staple food in Canada. It takes a crucial part in Canadians' diet.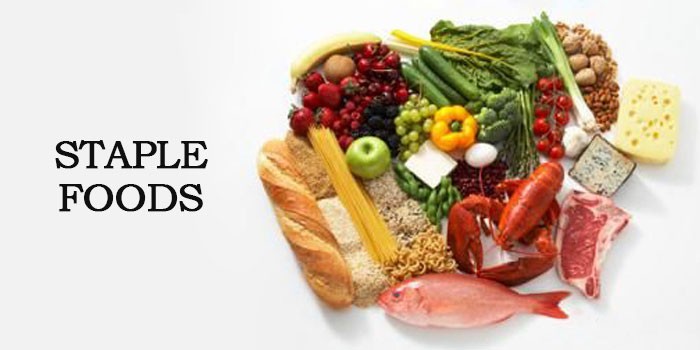 Wheat
Majority of Canadians eat wheat based diet such as pasta and bread.[3]
Fish
Canada is one of the largest fish producing country. Various types of fish are found there including snapper, halibut,haddock,tuna and famous salmon.
Lobster
Canada is rather well-known for its seafood and the most valuable Canadian seafood export is lobster.
Bacon
Bacon is another most popular food in Canada. Pea meal bacon (also known as cornmeal bacon) is a type of back bacon made from lean boneless pork loin, trimmed fine, wet cured and rolled in cornmeal. It is not smoked.[4]
Pemmican
Concentrated mixture of fat and protein is pemmican. It is used as nutritious food. Bison meat,deer, moose and elk are used to prepare it. Sometimes, Cranberries and saskatoon berries are added in it.[5]
Venison
Venison is the meat of any game animal, stemming from the Latin venor, which means'to hurt or pursue', but it most often refers to deer meat.[6]
Arctic Char
Arctic Char is another fish mostly famous in Canada. It is close related to both salmon and lake trout.[7]
Maple Syrup
Maple syrup is made from xylem sap of maple trees. 71% of maple syrup is produced in Canada. It is easily Canada's most iconic food, and one of the best-known stereotypes of the country.[8]
Moreover, Goose and apple are also staple foods in Canada. Various types of recipes are made with the staples of Canada. The meal recipes including dinner are made with the staples.
Dinner Foods in Canada
Now, we know Canadians take meat, vegetables, grain and dairy products as their meal. Their dinners feature with chicken, steak, pork chops, vegetables like carrots, peas, green beans, broccoli etc. Here are some common dinner foods in Canada.
Poutine
Poutine is Canada's national dish. It is originated from Quebec. It is most defining and side dish of Canada. It consists of French fries and cheese curds topped with brown gravy. This dish is best served with a meat-based gravy and curds on top of the bowl of fries.[9]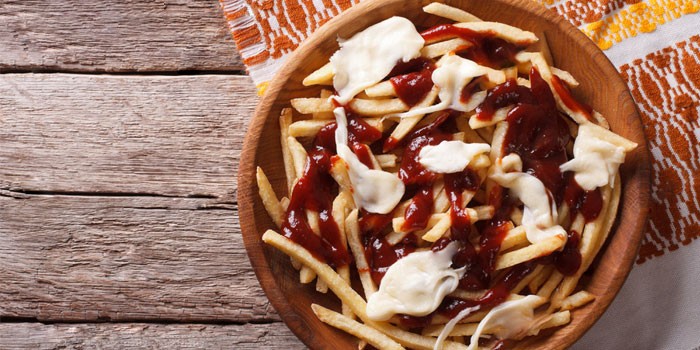 Chicken Fricot
The Acadian dish is main course of meal. The dish consists of potato, carrot, chicken, onion, garlic, butter, celery, sprig savory. The ingredient cooked in stew and topped with dumplings.[10]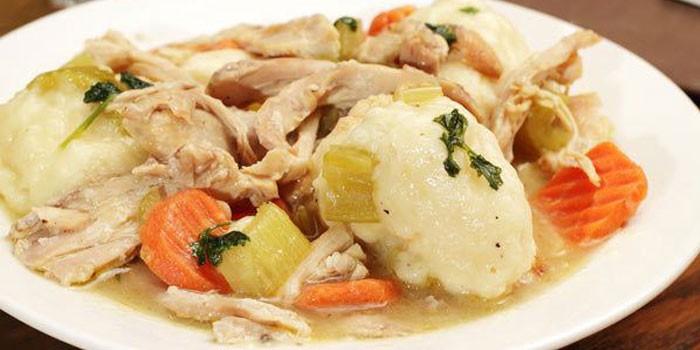 Tourtiere
It is a French Canadian dish. It is a meat pie dish and is prepared with ground meat with flaky pastry on the top and bottom. Cinnamon, allspice and clove are the spices of the dish. It is traditionally served around Christmas and New Year's Eve.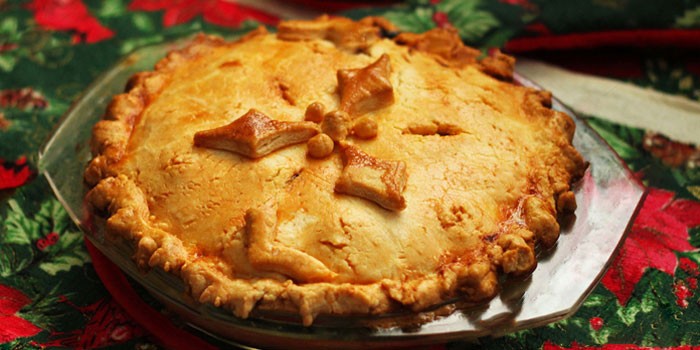 Montreal-Style Bagels
"Montreal's bagels are the unsung heroes of great Canadian food." These bagels are baked in wood fire ovens and are often covered in poppy or sesame seeds.[11] It contains egg, milk and no salt.Before being baked it is boiled in honey sweetened water.[12]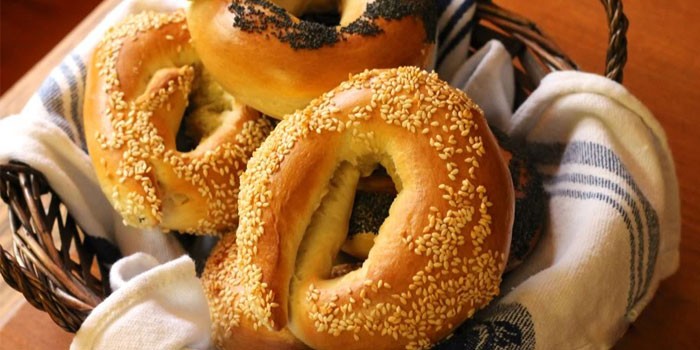 Montreal Style Smoked Meat
The dish is made by salting and curing beef brisk with spices. Brisk absorbs the flavor over a week. Then it is smoked and steamed.[13]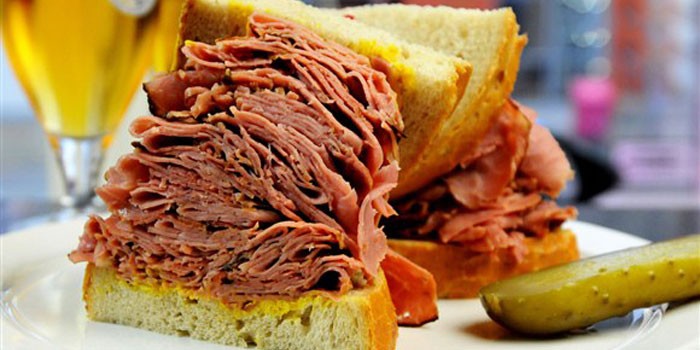 Pea Soup
It is another French Canadian dish. It is made with whole yellow peas, salted pork and herbs. Pea soup has another variation with more vegetables such as turnips and carrot and topped with doughboys or dumplings.[14]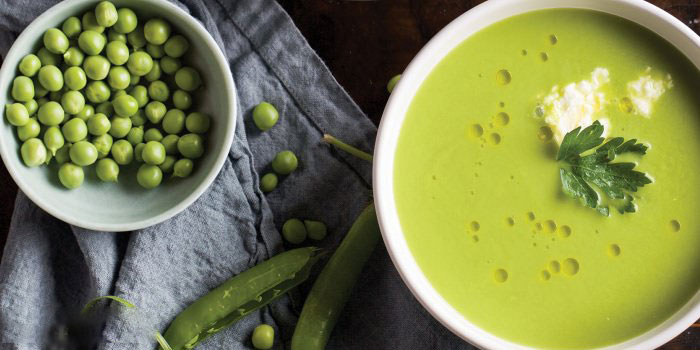 Nova Scotian Lobster Rolls
Canadian's favorite dish is Nova Scotian Lobster Rolls. Lobster meat is prepared with celery, red onion, pommery mustard, Dijon mustard, fresh tarragon and lemon for filling. Sub rolls or sausage buns are used for rolls.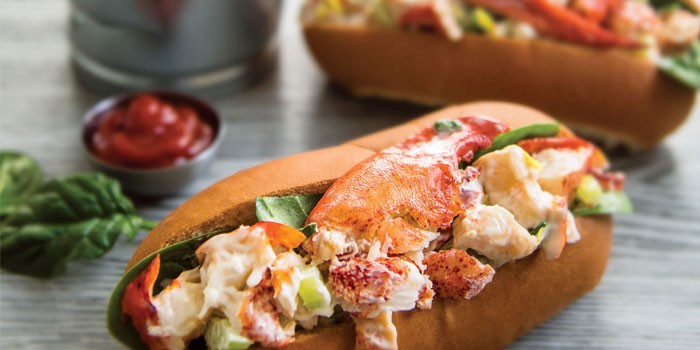 Butter Tarts
These delicious tarts are really simple to make. Flaky pastry shells are filling with butter, sugar and egg filling.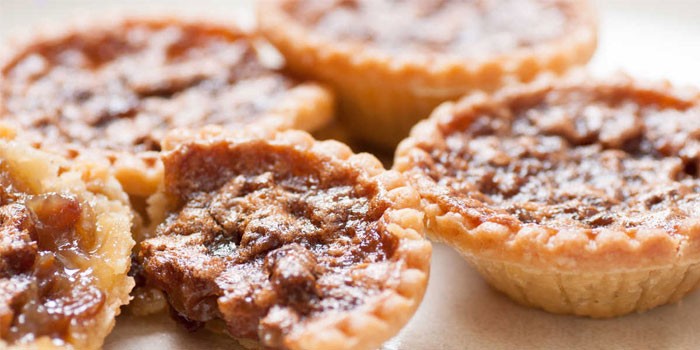 These Canadian dinner foods satisfy your appetite and ensure the nutritious value as well. Hope you have noticed that all these are made with the ingredients are available in Canada.
Conclusion
This Canadian food list help you to know the Canadian's food habits. You can find various types of dishes to have a try. I am sure You can have a different taste in your dinner being far away from Canada.
However, in this writing I have mentioned only the traditional and most common dinner foods of Canada. You will find the recipes of other dishes of Canada including today's mentioned food very soon.
You can share this with your friends the ideas of delicious Canadian foods to taste. As it is an effort to introduce you with foods of different countries, be with me for my next article Foods in Australia.
---
---
References: