Traditional South African dinner foods are the reflection of multicultural civilization. Many nations and civilization are influenced by South African cuisine.
South African dinner foods as well cuisine are deeply rooted in its history. Many indigenous came to the country for various reasons and contributed to the food habits of the country. Still, these foods are appreciated by them, along with their original foods.
The entrance of various nations changed South African food habits. They were depended on hunting at an early stage. Later, they started to practice crop production with the arrival of Bantu and Boers. Their food habits started to be changed.
Typical South African Dinner Foods with Multicultural Touches
The list of South African dinner foods is long. You can find the touch of multicultural influence on South African foods as well as dinner foods. Some of these are originated from Dutch, some of these are from Indians, Malays and other community. Nowadays they consume corn made dishes, meat and vegetables at dinner time.
They usually consume sausage and sosaties at dinner and other meals. Chicken and Ostrich are also available in their meals, including dinner. Besides this, vegetables and meat stews are common in their dinner. Rice pudding and melktert are known as common and popular dessert.
Staples in South Africa
Only 12 percent of land in South Africa is used for cultivation. 80 percent of land is not being used for cultivation.[1]
1. Corn and Vegetables
Corn, locally known as 'mealies" is the main crop in South Africa. Wheat is another important crops. Rice, potatoes, cabbage, sunflower, green beans are available.
2. Meat
They usually take beef and lamb. Ostritch, kudu and springbok are also common in South Africa.
3. Seafood
Seafood is very common in South Africa for its geographical existence. Snoek, crayfish, mussels, oysters are very common. Spiced fish stews and snoek braai are very popular seafood dishes.[2]
These are the staple foods in South Africa. They usually have their dinner and other meals with these food items.
South African Foods for Dinner
South African dinner foods are hearty to taste. Some of these are still popular from generation to generation. Some of these are flavoured with Indian spices. However, you can find an excellent taste of these foods. So, let us see what these are.
1. Pap
Pap means porridge. It is a starchy dish and similar to American grits. It is prepared with white corn maize.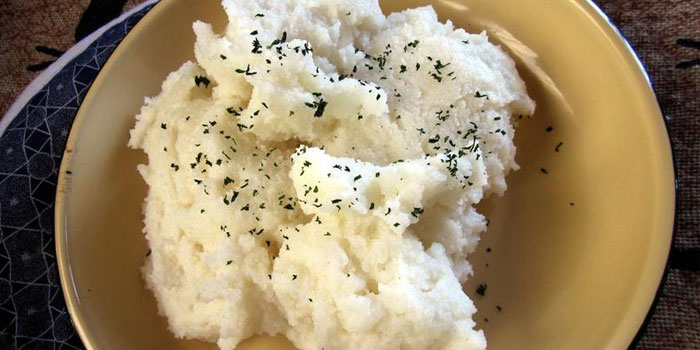 2. Chakalaka
The vegetable-based dish is prepared with tomatoes, onions, peppers, carrots and spices. Chakalaka is served with bread, pap or stews. Pap with chakalaka is almost typical in South African dinner.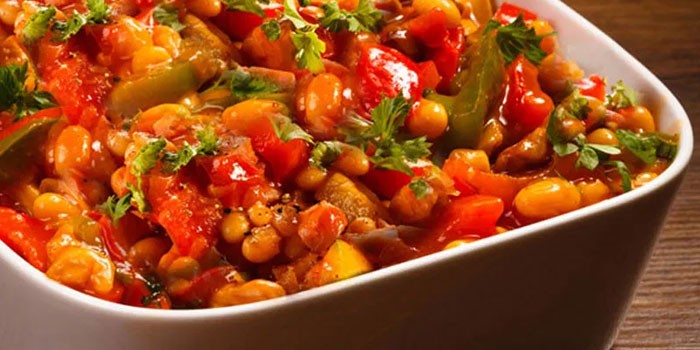 3. Boerewors
This sausage dish is prepared with seasoned pork or beef. It is also prepared with lamb. Various spices such as black pepper, cloves, toasted coriander seeds, nutmeg are used for the dish.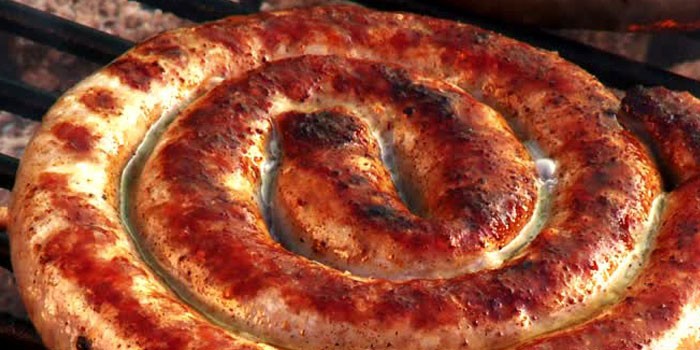 4. Potjiekos
The dish is a combination of meat and vegetables. It is originated from Boers. The dish is slightly similar to stew.[3]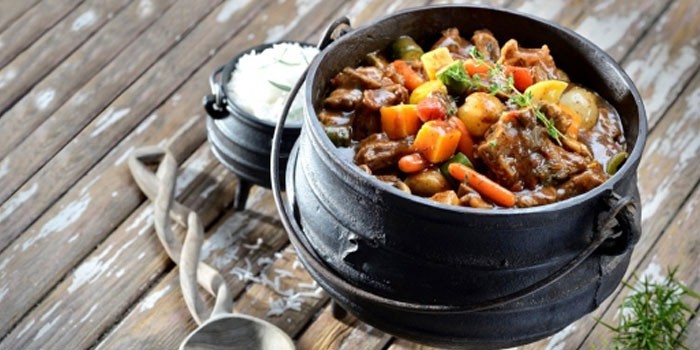 5. Bobotie
The dish is considered as the national dish in South Africa. Asian settlers originated it. Minced meat is simmered with various spices.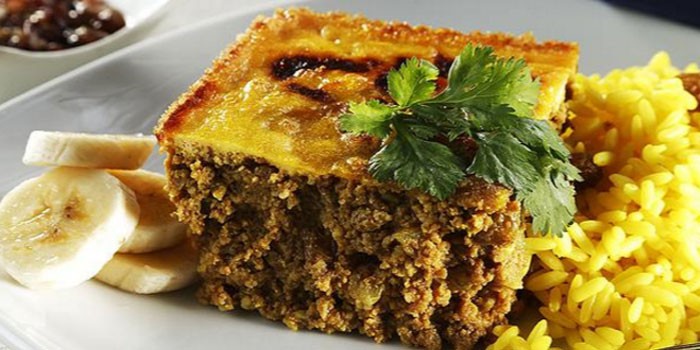 6. Bredie
The slow-cooked stew is prepared with lamb and Waterblommetjie bredie. Meat is seasoned with cinnamon, ginger, cardamom, cloves and chilli. It takes a long time to cook. Malays introduced the dish first.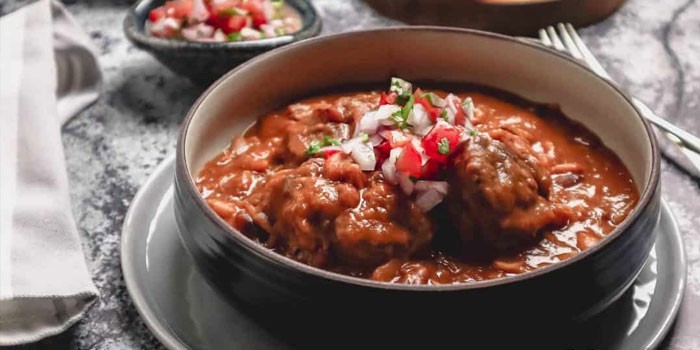 7. Denningvleis
It is one of the oldest stew dishes in South Africa. Lamb is the main ingredient of the dish. It is a slow-cooked stew. Various spices are used to make it flavorful. The stew is amazing to taste.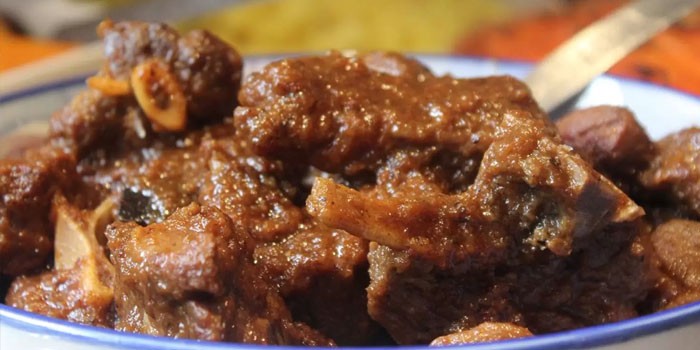 8. Biryani
The spicy dish is the combination of Indian and Malay influence. It is similar to Indian biryani. Layered-rice and lentil is mixed with meat.[4]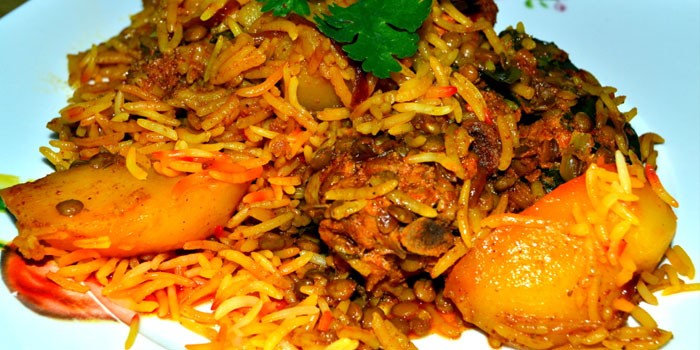 9. Malva Pudding
Apricot jam is the main ingredient of the sponge baked pudding. Dutch introduced the popular dessert in South Africa.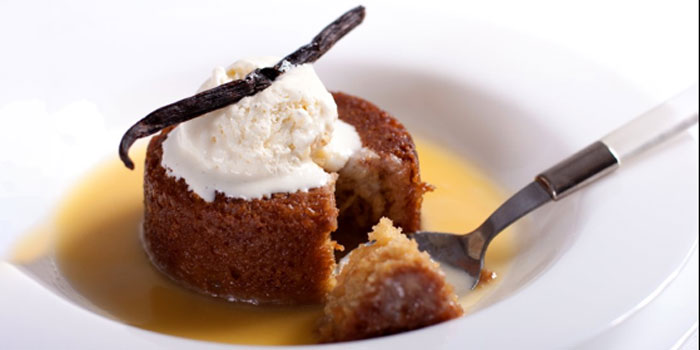 10. Milktert
The common dessert is prepared with milk, sugar and eggs. These ingredients are thickened with flour.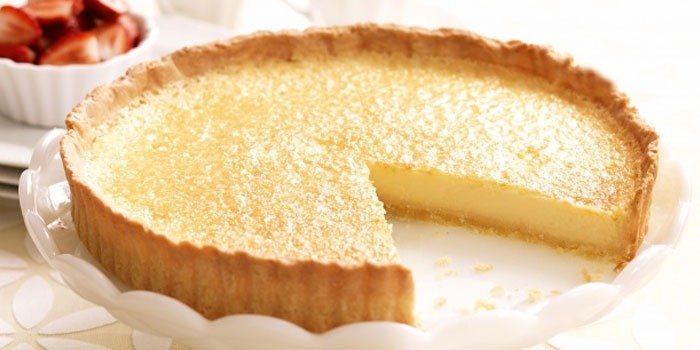 These are some of the dinner foods in South Africa. Most common and popular dinner foods are mentioned here as South African cuisine is enriched with various foods. You can try these to have the heavenly experience of such yummy food.
Conclusion
You need to have the taste of South African dinner foods if you are interested to know the history of the nation. The foods in South Africa are strongly associated with the history of the country. These foods reflect the contribution of many indigenous to South African cuisine.
---
---
References: