The Bengalis role is inevitable with the history of sweets in Bengal. The Bengalis contribution is great for spreading the tempting food- sweet and sweet-foods. You can find a rare example of the variation of sweet-foods in any other country like Bangladesh.
History of Sweets in Bengal
According to history, Matichur'sladdu is the most ancient sweet of India subcontinent. It is aged more than about 2000 years. The modern sweets- Sandesh and Rosogolla are aged only 200 to 250 years. Bengalis learned to make chhana (Similar to Cheese; loose texture) from the Portuguese. The Bengali confectioners also learned the technique of making chhana and cheese from them. The culture of chhana making comes later.
Chhana Sweets and Its History
At the early stage, chhana and chhana made sweets were somehow remissible for a religious cause. In the Vedic period, milk and milk made foods- Ghee, curd, butter were considered as the food of Gods. Especially butter was favorite to Lord Krishna. So, those milk made foods were considered the best food. But, As per Manu's opinion, chana was considered as inedible as it was made by distorting milk.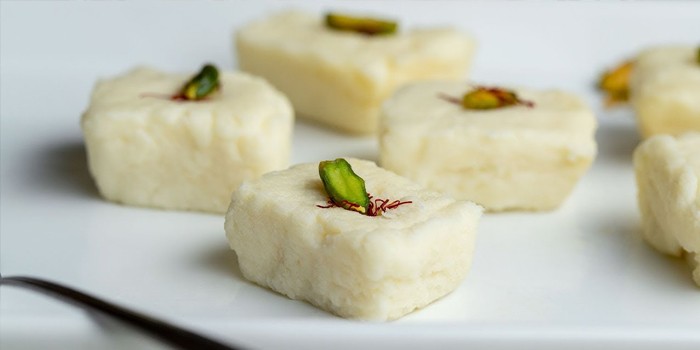 SukumarSen wrote in his book 'KalikatarKahini' regarding the topic that, latex, butter, ghee, curd are the normal state of raw milk. These are not the distortion of milk. But chana is the artificial distortion of boiled milk. Bengalis have lacerated milk adding other ingredients to separate solid and aquatic parts of the milk. It was first known as "Chhena" in Bengali as milk was lacerated such way, and now it is known as "Chhana" in standard Bengali language. Chhana is not mentioned in Sanskrit or any other language. As it was unknown to all, there was no custom of offering Chhana to worship of the Gods.
Sweets made by Chhana were not mentioned in the description of NiharRanjan Roy in his book "BanglaeerItihas" where he discussed about Bengalies' sweet foods. Milk made sweets like curd, payesh, and latex are included in the book. It also included Sandesh but not of chana- Sandesh. Sandesh was very popular as sweet-food until the origination of Chhana. Sandesh was made with sugar, pea-flour, coconut, and moong dal/ Yellow Split Gram (one kind of pulse). He said that it was the custom of "KojagoriPurnima" to have the taste of parched rice and coconut made Sandesh with the kith and kin (Friends and relatives) and spend a sleepless night playing dice. Besides, one kind of wafer/sweet made from only sugar was also called Sandesh.
Sandesh
Modern sandesh and rosgolla are originated in the last of the eighteenth century which is made with a combination of sugar and chhana. The prominent litterateur Syed Mujtaba Ali wrote a short story named 'Rosgolla' by falling in love with the color and flavor of rosogolla. It is known that the inventor of modern sandesh and rosogolla is the Confectioner of Hugli.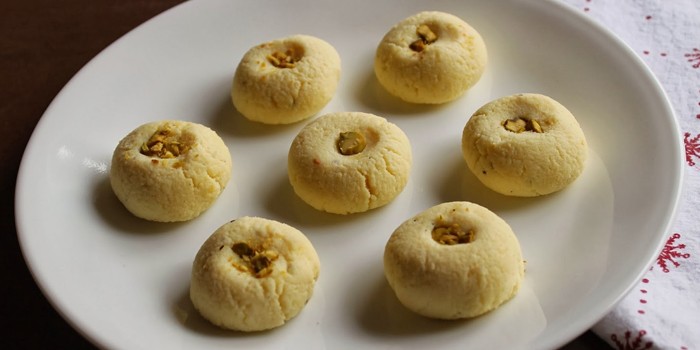 Later they came to Kolkata and made rosgollaworld-famous after scrutinizing it. In the beginning, Chana's sandesh was called 'FikeSandesh' because this sandesh was less sweet than the previous one. Many people were reluctant to have the taste of Chana Sandesh as it was not scriptural.
Rosogolla
We, Bengalis know rosogolla as an ancient sweet made with chhana. The humorist Bangladeshis has named the chanagolla (Dried chhana in a shape dipped in sugar syrup) as "rosogolla". The previous name of rosgolla was GopalGolla.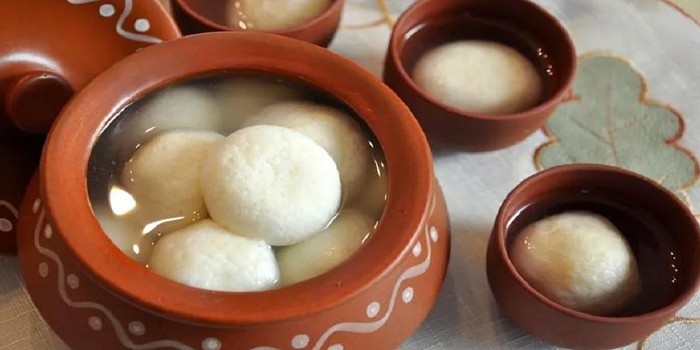 Later on, sweets got different names including ledikeni, chomchom,panitoa, kalojam, amriti, rosmolai, etc. for its various colors, sizes, and taste. The latest experimental edition of rosgolla is sponge rosgolla which is very popular in both Bangladesh and West Bengal.
Ledikeni
Rounded red-color ledikeni sweet looks like rosgolla was made as to the honor of the wife of the first governors-general of India Lord Canning. At that time people named all the sweet as Ledikeni.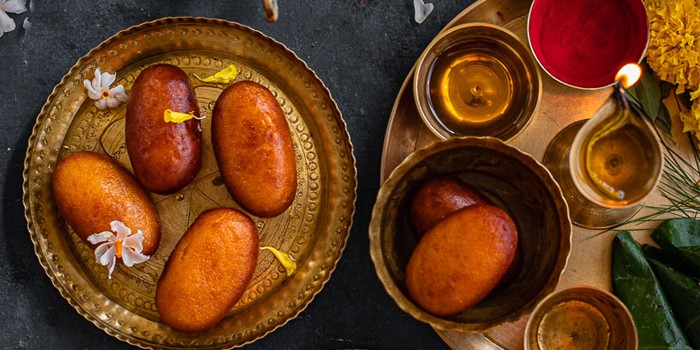 Although chana's sweets are popular in both Bengals, ledikeni is hardly made in different states of India; where perasandesh, dry sweet of mawa are popular among the sweet items.
Pera Sweet
'Pera' is one of the favorite ancient sweets Bengalis.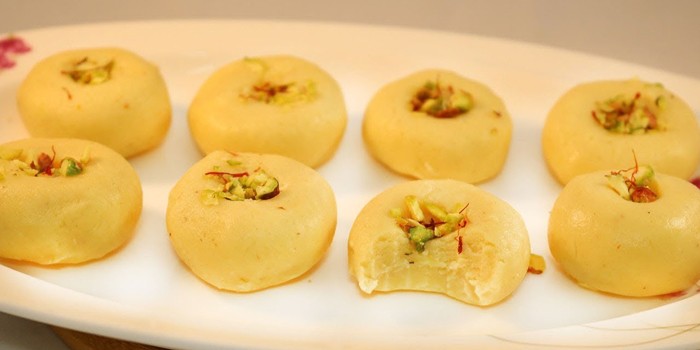 Pera is made from latex of milk. ShirshenduMukhopadyay wrote about pera sweet of Mymensingh in his novel 'Durbin' and 'Ujan'.
Creativity in Sweets
Madhu Shankar discussed about thousands of sweets including korapak, norompak, kachagolla, chandansandesh in his book 'BangalirKhawa-Dawa' being fascinated with the varieties of sweet from the confectioners of Kolkata. He also cited that, the confectioners deserve to win a noble prize in sweet scripture like American scientists. He also said that Sandesh is so mosaic that there is a difference between winter sandesh and summer sandesh, not even September and October Sandesh.
Tagore's Influence on Sweets
Rabindranath Tagore, the literary figure for Bengalis, had played a significant role in making sweets by chana and bringing the variation in sweets although Bengalis learned from the Dutch how to make chana and use chana in sweet. Regarding this, Novelist Shankar wrote in his book 'BangalirKhabarDabar' that "chana and sugar are like paper and pen. When these are in Tagore's hand shows a different result than these are in the hand of Haridas Paul."
Rabindranath Tagore had intensified sweet items also by his creative thoughts. Rabindranath glorified the sweet industry and at the same time, he remains immortal for his contribution to the sweet industry also. Besides Rabindranath, the name of Nakur Nandi; and the inventor of sandesh, Nabin Das and Vim Nagera play an important role in its history. All these people besides Rabindranath were sweet makers and businessmen.
Sweets asan Essential Context in the Bengalis' Life
Sweet is remaining as an essential context in the life of Bengali people and the Bengalis festival. The Bengalis not only taste sweets going to the shops. They have the trend to make different types of sweets such as cake, payesh, latex, firni, halwa/ halva, etc. at home for decades.
Sweets in Various Festivals of the Bengalis
The Bengalis prepare various kinds of sweets because festivals including puja, pohelaboishakh, etc are not accomplished without the presence of sweets. It is the common tradition of Bengalis to have the taste of sweets in any kind of family and social festival.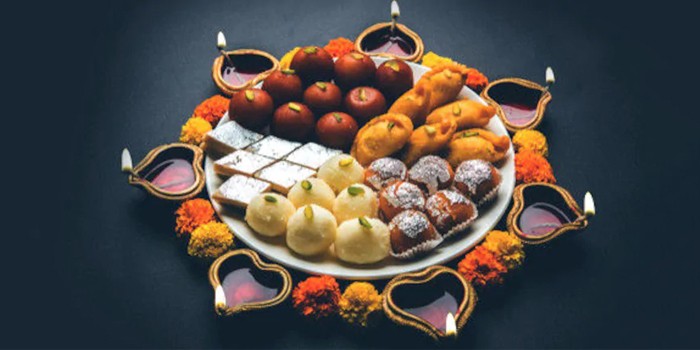 Sweet is an essential food item in every golden moment at different stages of the life of a person including a newborn baby, naming of a newborn baby; for exam result, new job, marriage ceremony, etc. Besides, sweet is a mandatory item in any religious festival. A variety of sweets is always there to observe these occasions.
Sweets as Dessert
If sweet is not offered as a dessert or after a meal, the satisfaction of invited guests is not fulfilled. So, sweet food items hold a special place in the food menu of any kind of festival. We know the bonding between the Bengalis and sweet is inherited. The Bengalis' formal meals only fulfill with sweets.
New Year Celebration with Sweets
The Bengalis are so foodie that they have made myth centering the having taste of sweet. We know the Bengali New Year celebration is the first and foremost festival of a year. The people of society have a conception that the whole year will be fine if we spend a happy time on the first day of the year.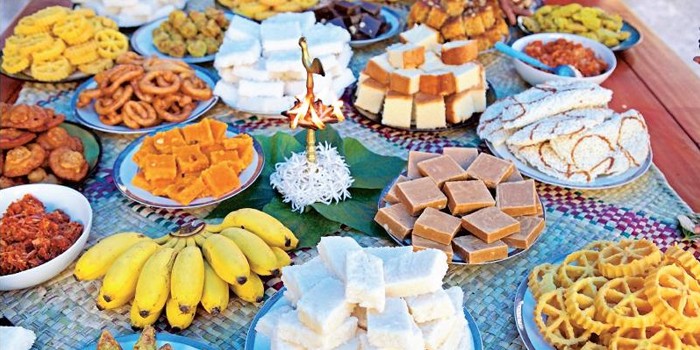 It is the tradition to hug the guests and serve them, sweets if they visit their relatives, friends or other known people at their home on the first day of the year. The trend of eating sweets is common in both rural and urban cultures of the New Year celebration.
Bengalis' tendency of eating sweets in New Year is a noticeable thing. Although many people do not eat sweets due to physical illness, in the New Year, everyone wants to eat sweets to make New Year's Day happy. In the New Year of the Bengali, the trend of sweet food will live and a sweet bond remains with each other.
Conclusion
Sweets are associated with the food culture of the Bengalis. The bonding between the Bengalis and sweets is not perishable. Many changes may happen in the evolution of time but we hope the Bengalis' love for sweets will not change.
---